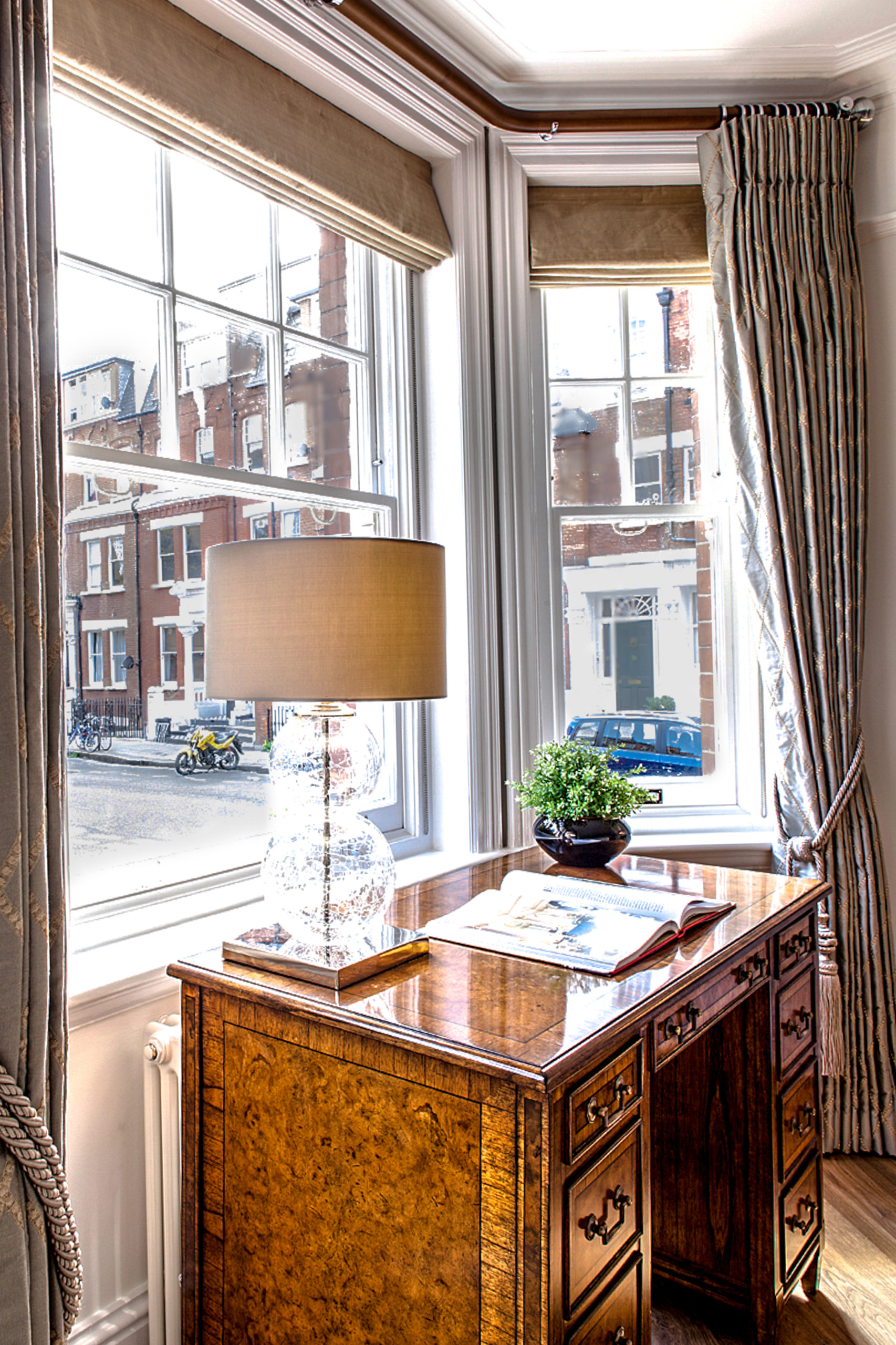 Located in the Royal Borough of Kensington & Chelsea
We were hired by a Swedish shipping line owner and his wife, to turn their spacious London pied-à-terre into a serene sanctuary.
This is the couple's third home, and they split their summers between Gothenburg, London and the South of France.
The property had great bones and retained many original features, but it was in desperate need of a makeover as it hadn't been updated since the early 80's.
Traditional blended with modern
We made draperies from luxury fabrics and hung on custom curtain poles to extenuate the bay windows.  The lamp bases were made of hand-blown Italian glass, complimented with silk shades, and the traditional English roll arm style sofa was chosen for elegance and comfort.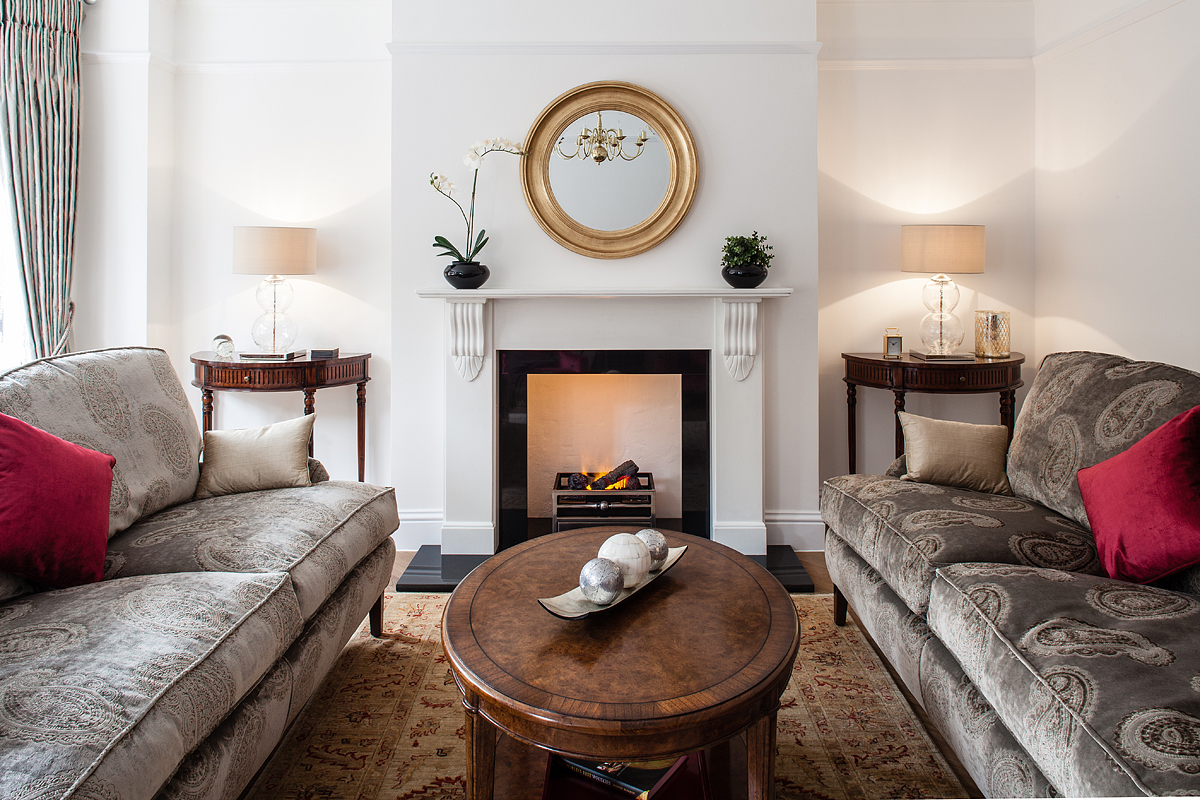 The neutral palette - was a nod to the client's native home Sweden
Keen to ensure the apartment felt light and airy even on the gloomiest of British winters, we chose a neutral color palette, puncutated with pops of color and layered with textured fabrics.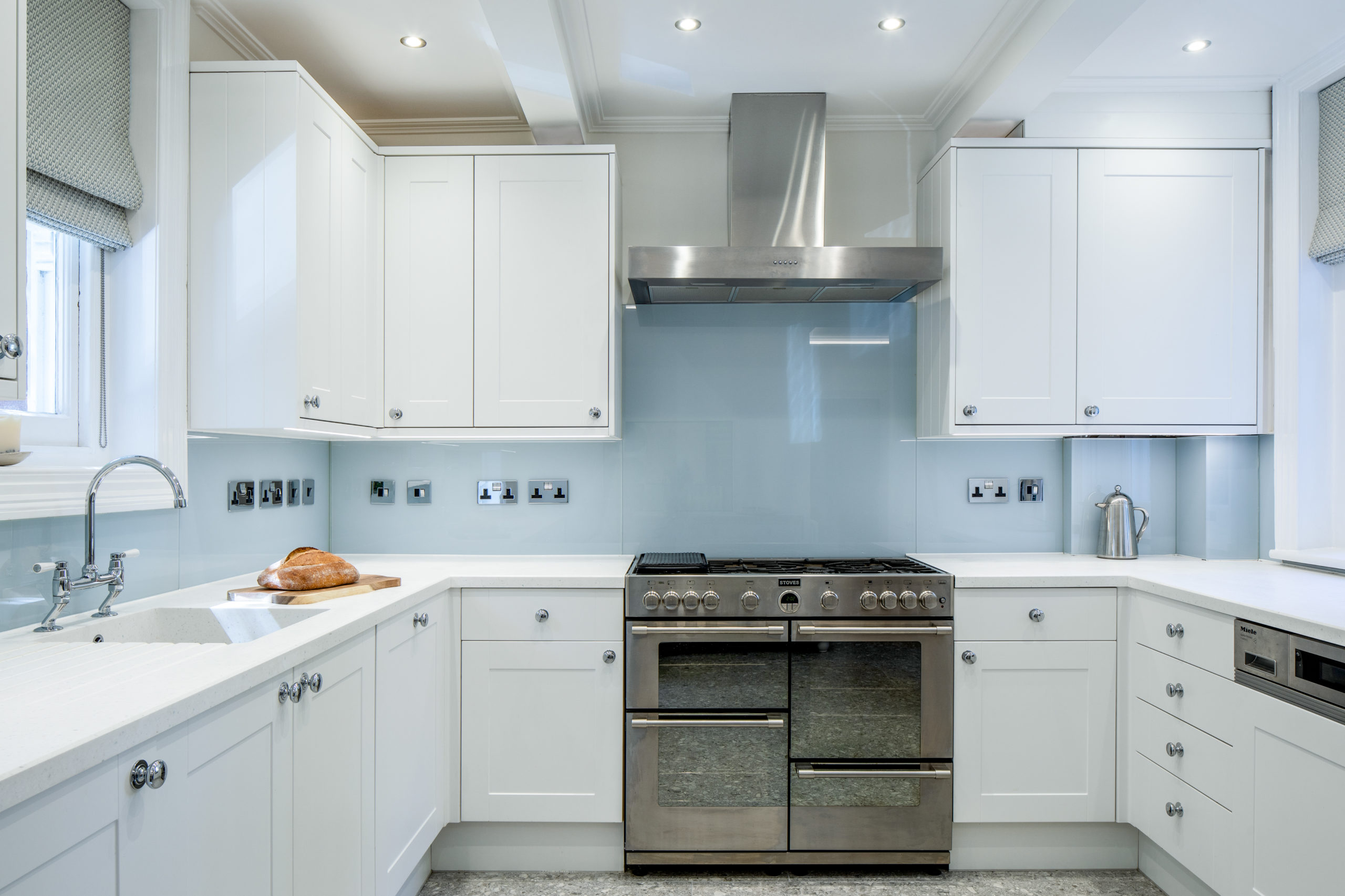 Multi-Functional Living
The clients wanted the kitchen-dining room to be flexible so they could enjoy a leisurely breakfast with their family and then into an intimate dinning space for informal dining with friends. To achieve this there were five forms of lighting in this space, each independently dimmable and controllable: Discrete under counter lighting, recessed lights in the ceiling, perimeter LED lighting incorporated in the crown molding, a central pendant above the dining table and a pair of lamps situated on a freestanding console.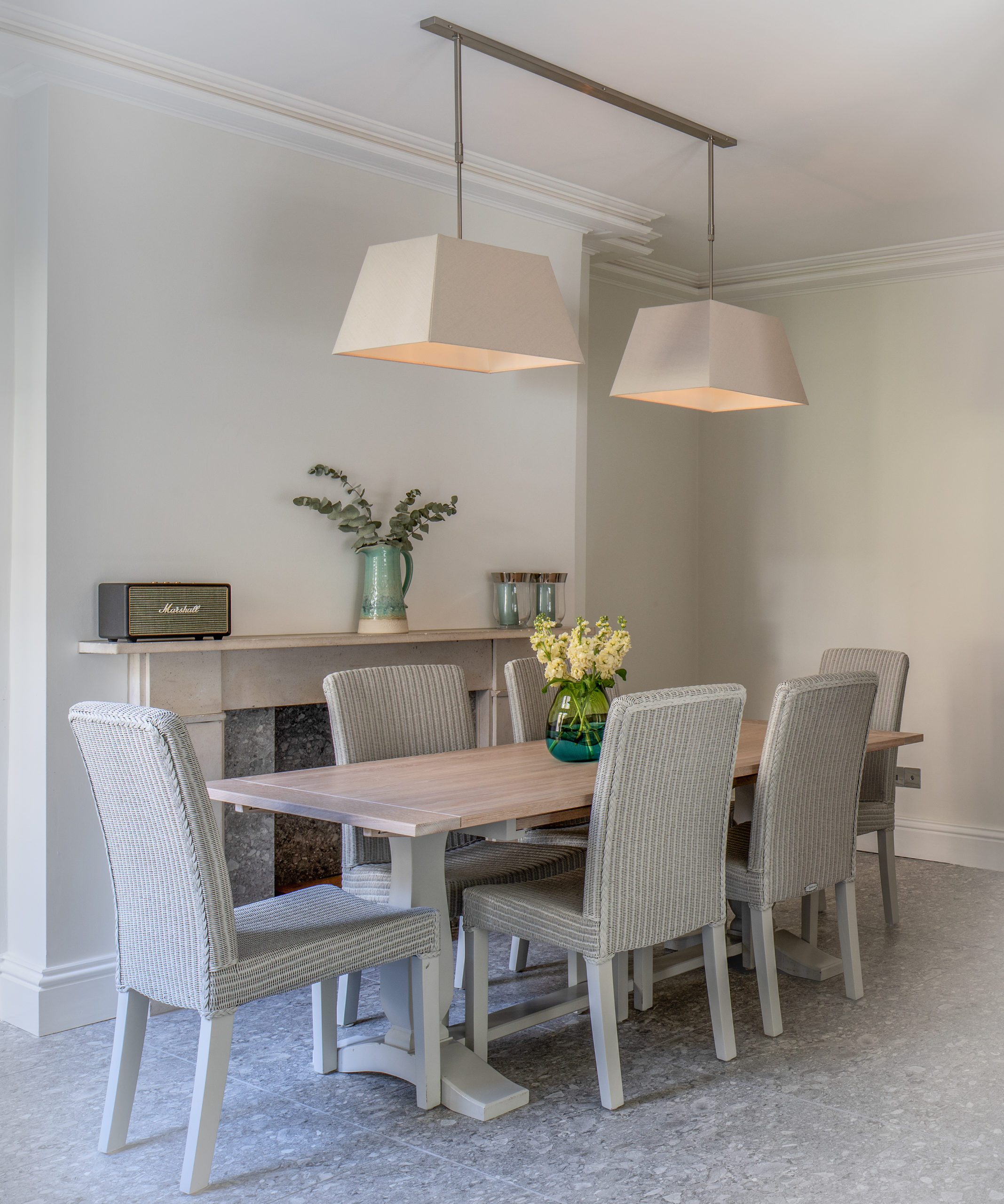 Serene and Modern
The family bathroom was designed for optimum comfort and luxury. A deep bathtub was positioned as the focal point of the room, natural stone tiles covered the walls, sleek white cabinetry and shiny chrome finishes are set-off by hot pink towels, added for a pop of color.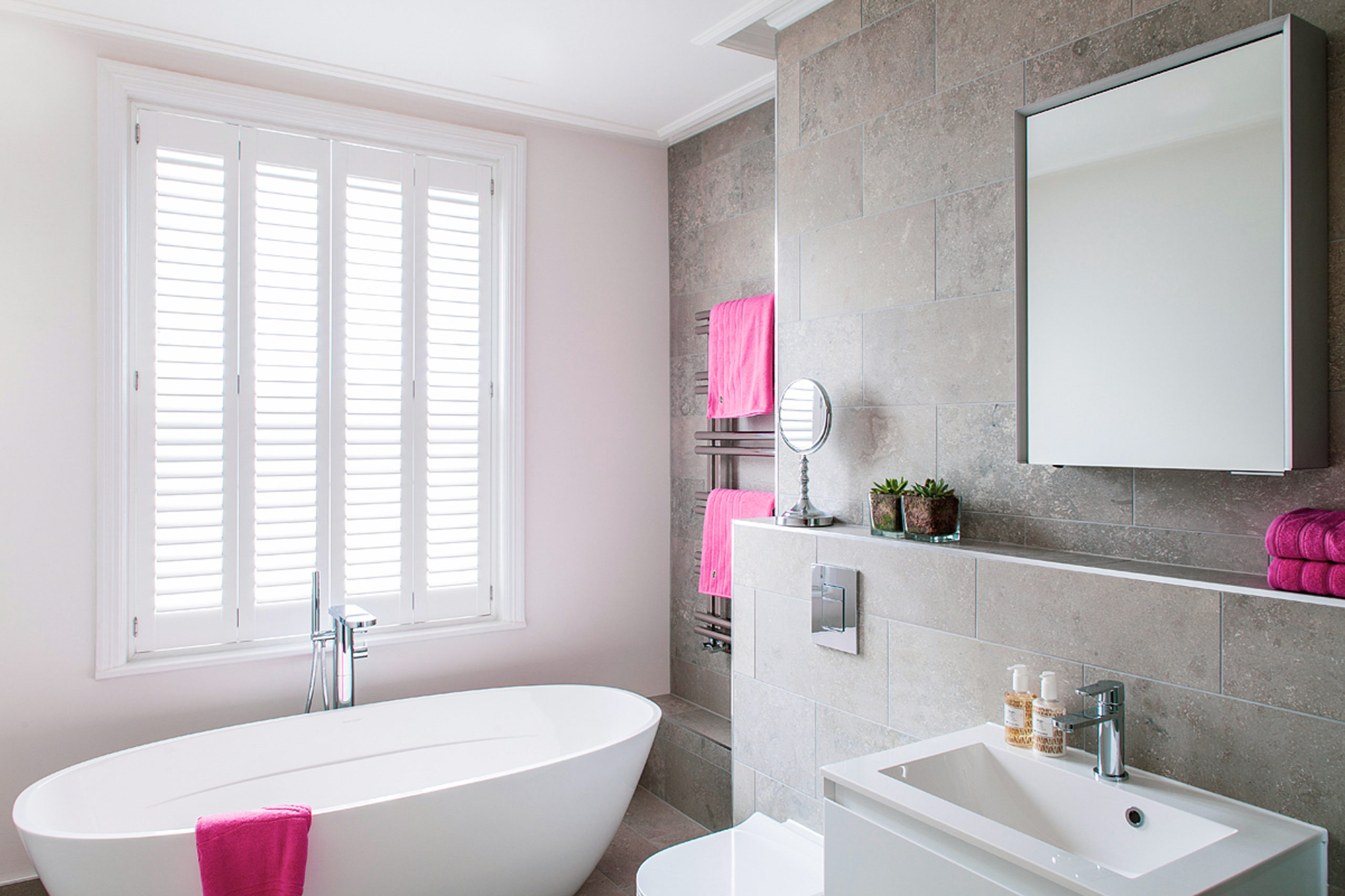 Tactile Luxury
It was important for the client to have a bedroom where they could relax and recharge. Adding different textures: a mohair velvet headboard, luxurious silk window treatments finished with handmade tiebacks, the bed layered with a selection of textured pillows and a cashmere throw.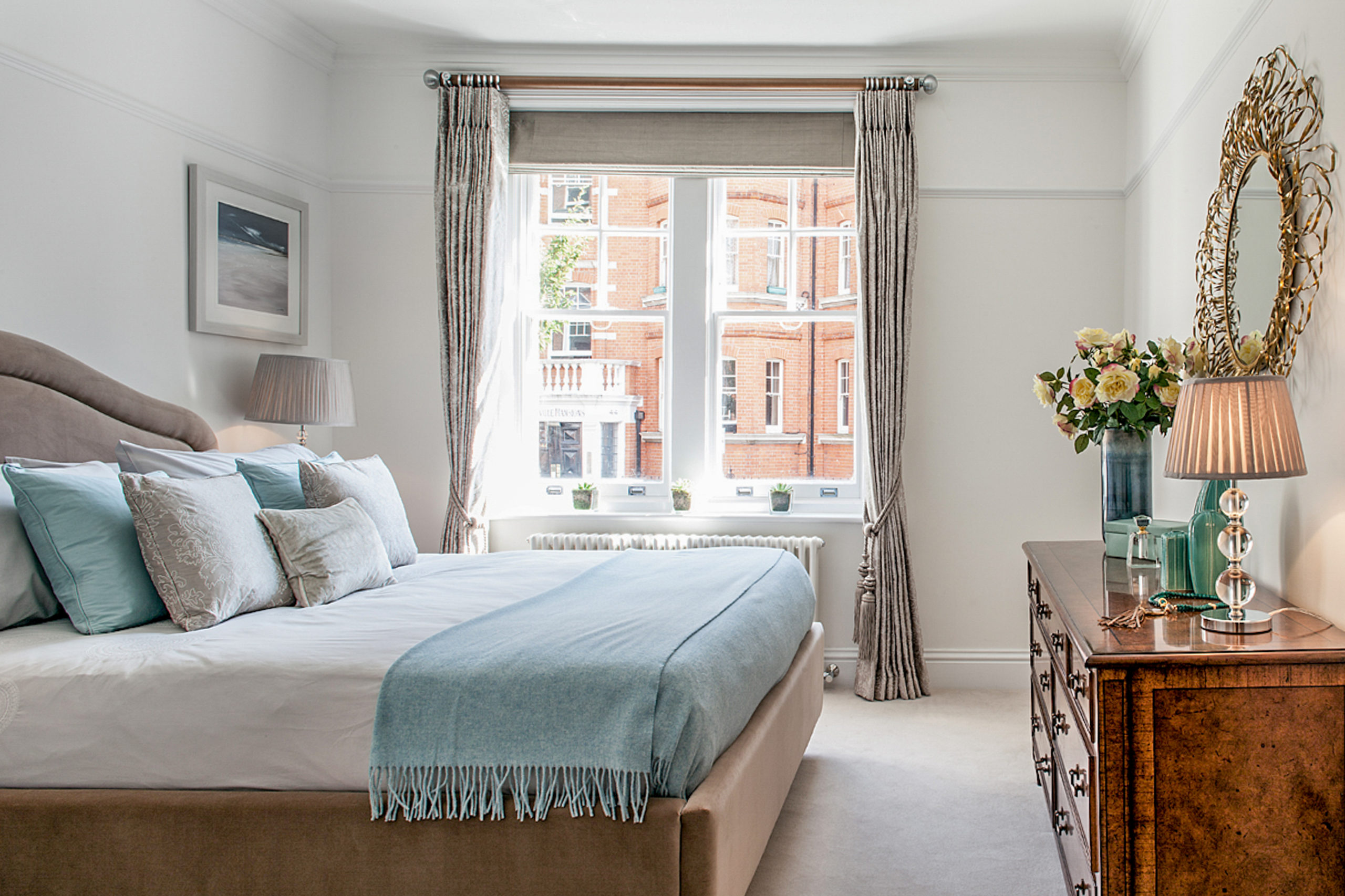 Kind Words From Our Client
"We have loved the ease and transparency of working with Liza Evans and her team and we are thrilled with the end result. In addition to their design expertise, they excel at project management and execution. These two skills were especially important to us as we were in Sweden for the majority of the project, so our communication was via the phone and Zoom".
Michael & Gunilla Kjellberg
Next Step
If you'd like to discuss your ideas for a project with Liza Evans Interiors, or have any questions, please contact us:
415.283.8373 or email: liza@lizaevans.com