Project Shortlisted for IDA&A Award.
A cosy family cinema room, which can accommodate an overnight guest.
Client Brief
The client brief was to 'turn the junk room into a cosy cinema room for the family to enjoy, and which can double as an impromptu bedroom.' They wanted the room to be completely blacked out when the curtains were drawn to have an 'at the cinema' experience.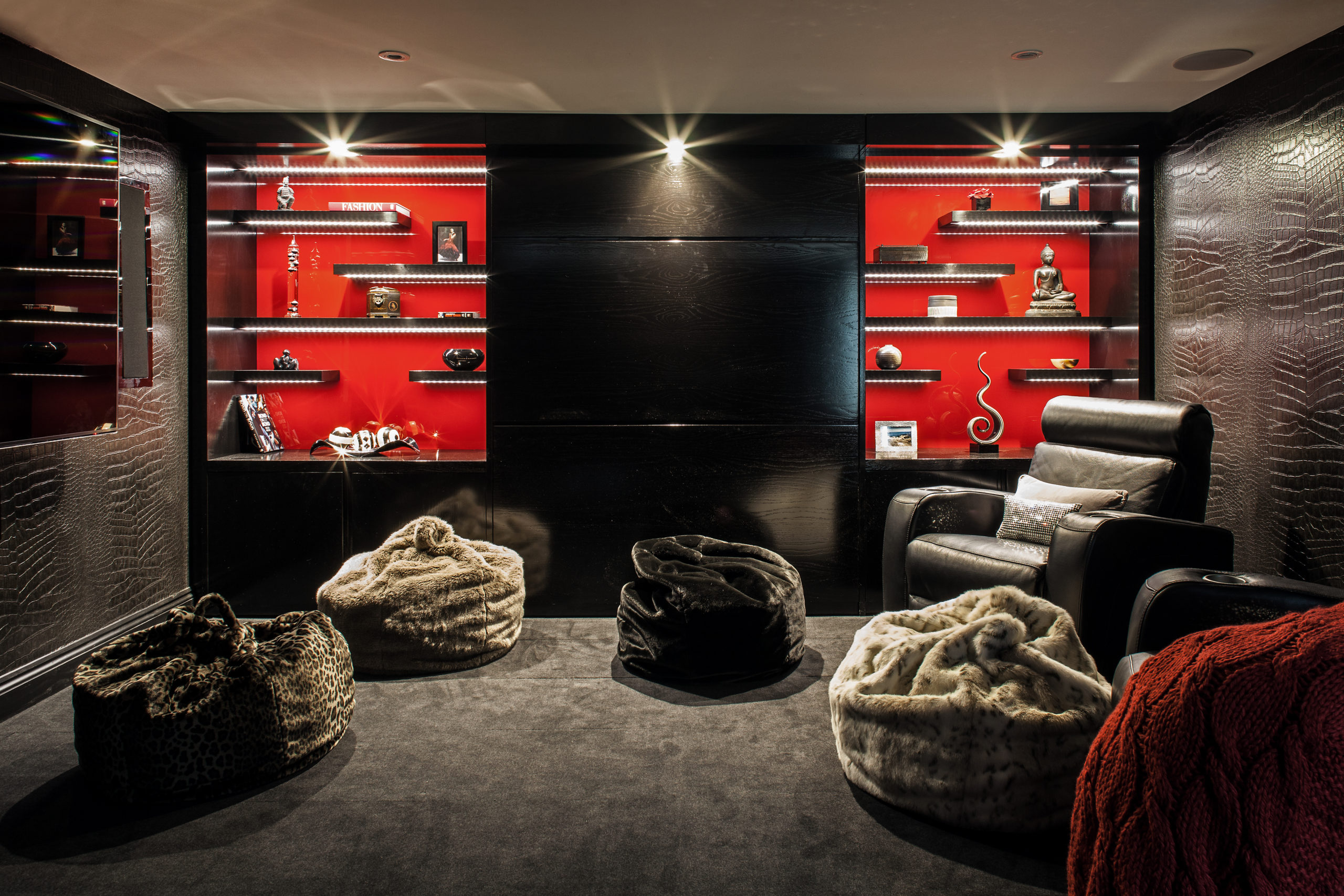 Flamboyant & Bold
The client brief was to transform an under-utilized room that had become a dumping ground for the whole family into a distinctive, exciting cinema room for the parents and the children. The client gave me the freedom to create a flamboyant, bold look, with a selection of surfaces, fabrics and furniture to create a comfortable, beautiful leisure space, that evoked the cinema experience. 
Strong Contrasts
We selected a black and red color palette, and soft textures including silk curtains and faux-fur beanbags. This created a contrast for the hard, reflective surfaces used for the cabinetry, cinema screen and red glass surfaces. To create a real sense of fun, excitement and glitz, we added faux-black crocodile wallpaper and reclining cinema chairs.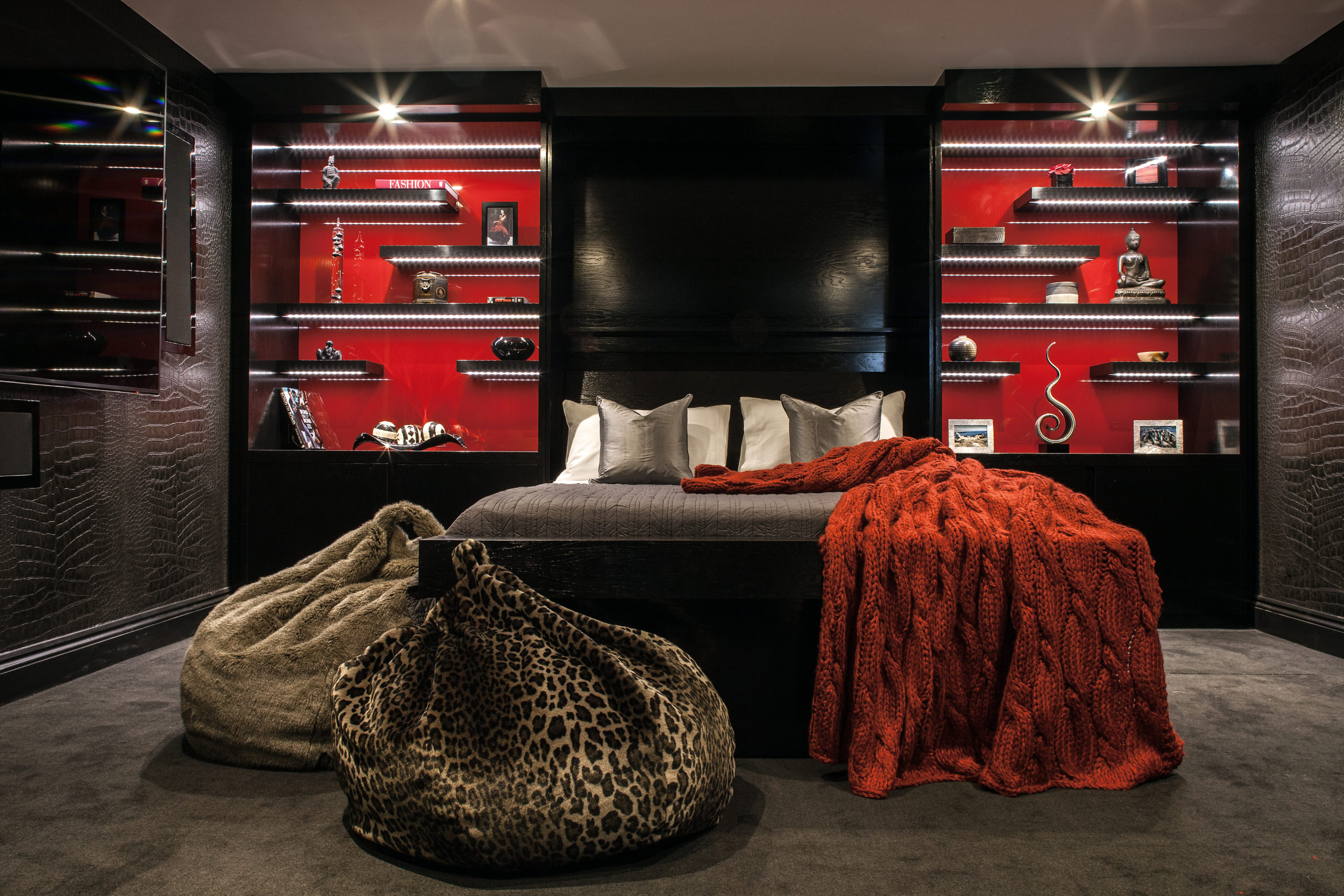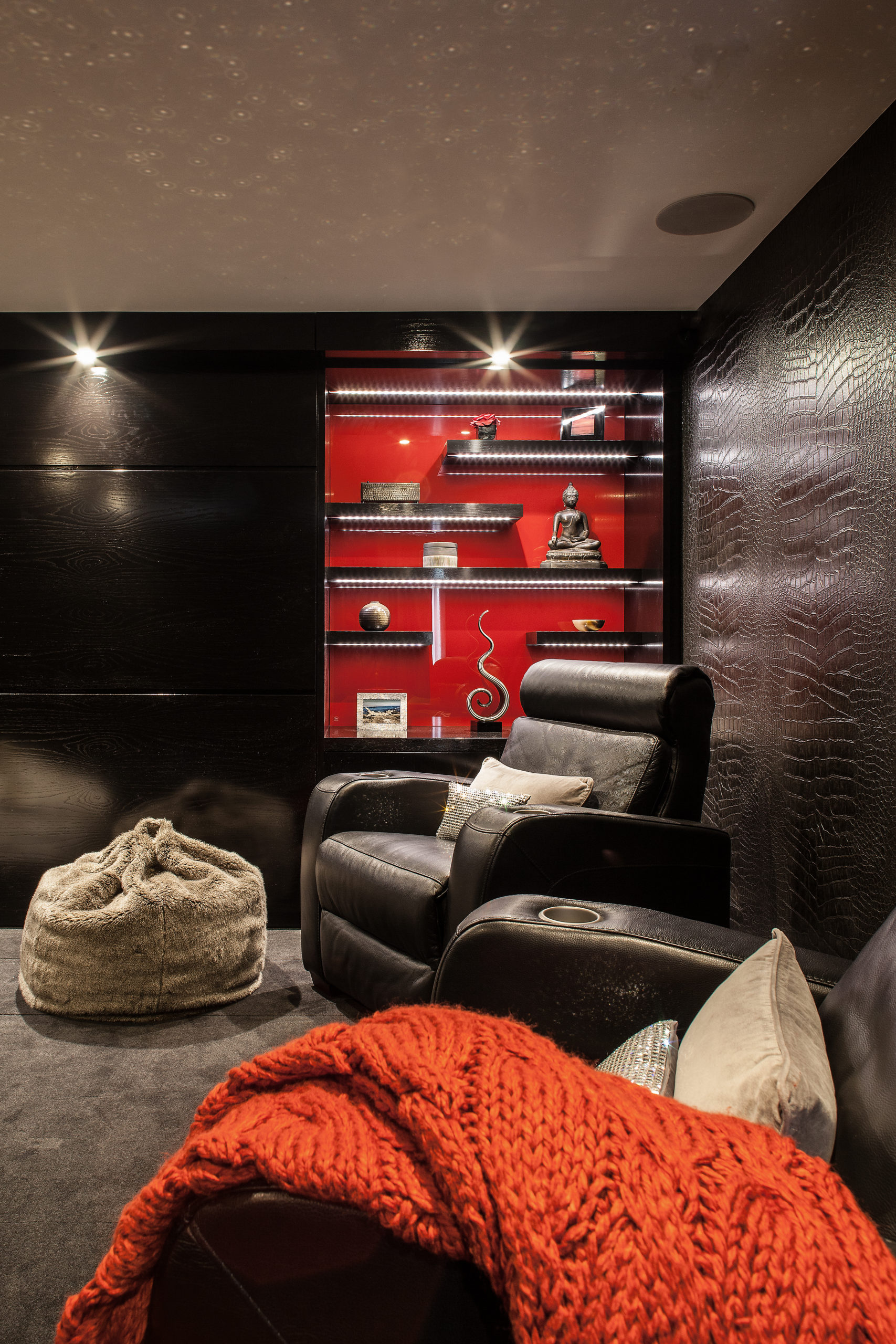 Design Details
The murphy bed and cabinetry on eitherside were a custom piece made especially for the space. The window treatment and bean bag fabrics were sourced from JAB Anstoetz Group. The wallpaper was a range from Phillip Jeffreys, and for the flooring, we chose carpet tiles from Floor Design so the family could easily change out tiles should anything spill on the floor.
The leather reclining cinema chairs were also a custom made to client specifications.
Before Photos
The room had become a over flow and dumping ground for the whole family so the space was not being utilized properly.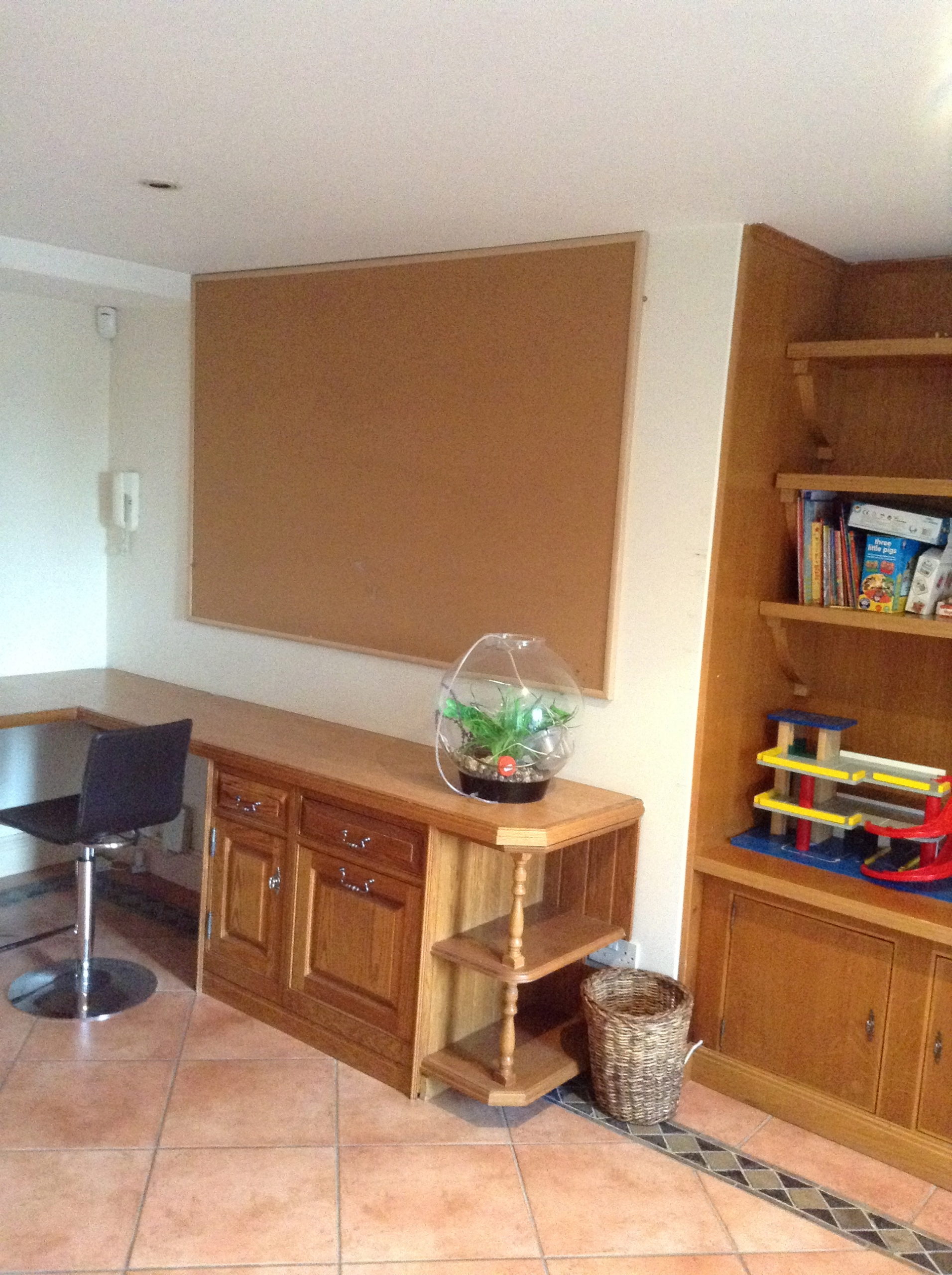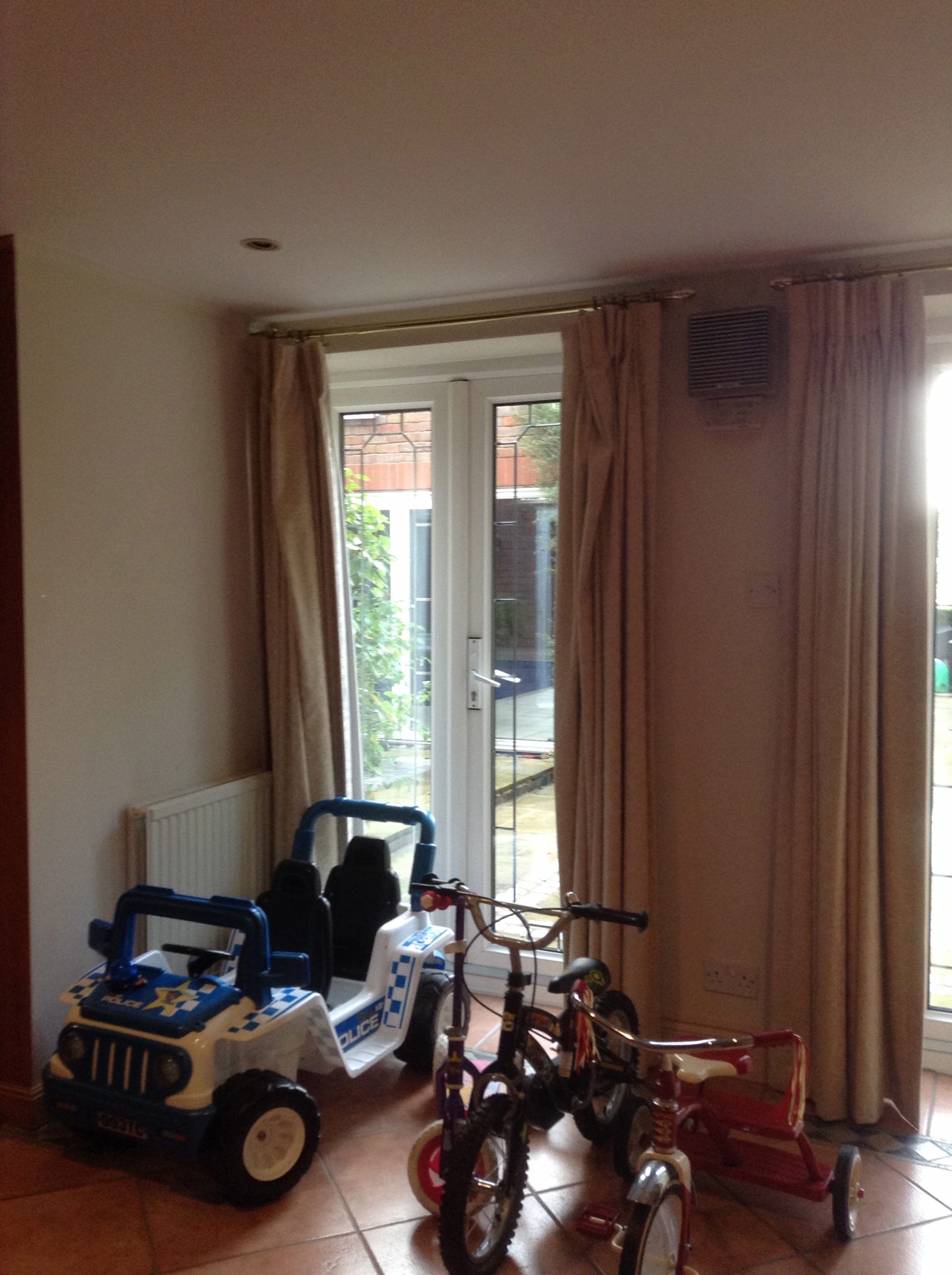 Kind Words From Our Client
"I originally hired Liza to redesign the master bedroom, powder room and a challenging space that was supposed to be a cinema room/guest room. She did an amazing job!
She really took my taste on board and was able to manage the fine line between mine and my husband's expectations. She also made some architectural suggestions that doubled the light in our bedroom. I then continued to engage her to redo my daughter's bedroom and my study. Liza has always been professional, kind and empathetic. Most importantly, she has great taste. I am now knocking my house down and starting from scratch and have engaged Liza to do my whole house – I highly recommend her!"
Marina Newington
Next Step
If you'd like to discuss your ideas for a project with Liza Evans Interiors, or have any questions, please contact us:
415.283.8373 or email: liza@lizaevans.com