Two Boutique Parisian Offices Buildings for Global Investment Bank Morgan Stanley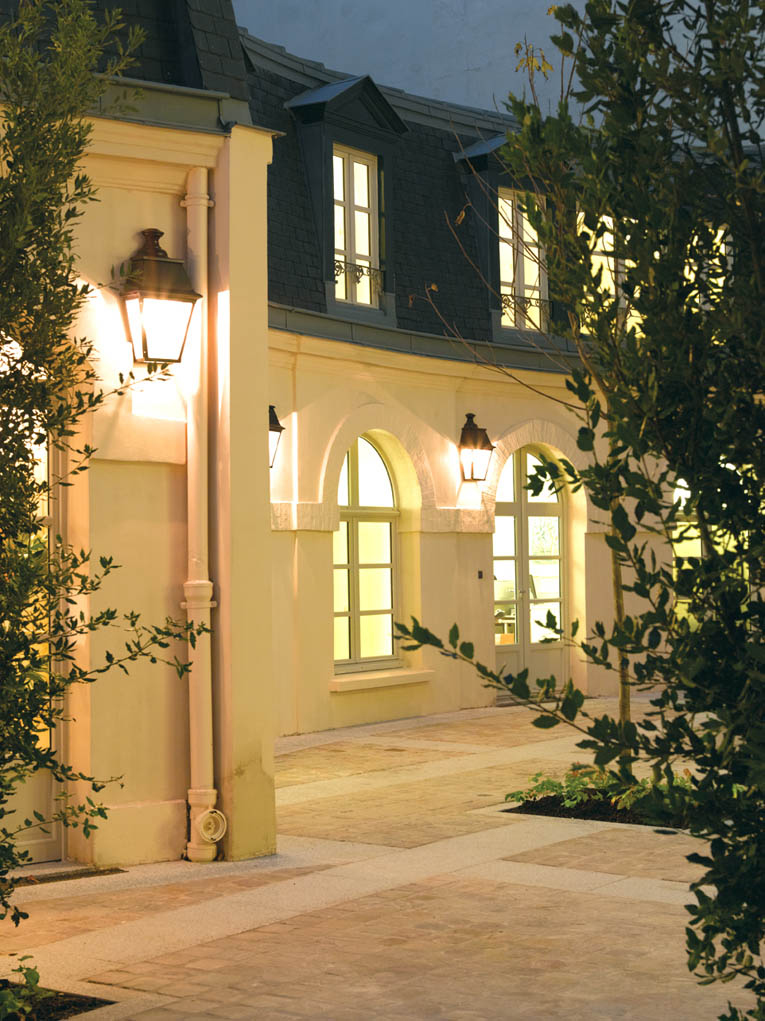 A short walk from the Champs Elysees
Liza Evans Interiors was commissioned by Morgan Stanley to design 102 luxury private offices, two boardrooms, eight meeting rooms, ten fully equipped kitchens and 22 bathrooms across two buildings in Paris's Golden Triangle in the 16th Arondissement. Morgan Stanley purchased the two buildings as part of an investment property portfolio and the brief was to maintain the integrity of the architectural features and meld them with modern office interiors, amenities and the latest technology.
These two buildings have significant historic importance; the building in Rue Bassano was used by the resistance movement during WWII, and the property in Rue Beaujon was owned by an eccentric Parisian aristocrat.
First Impressions – Lasting Impressions
Attractive and inviting entrances and reception areas welcomes and sets the tone for the ambience and the interior of the building.  
We took great care to design in sympathy with the bones and original architecture of these historical buildings, to create environments that were esthetically pleasing and functional.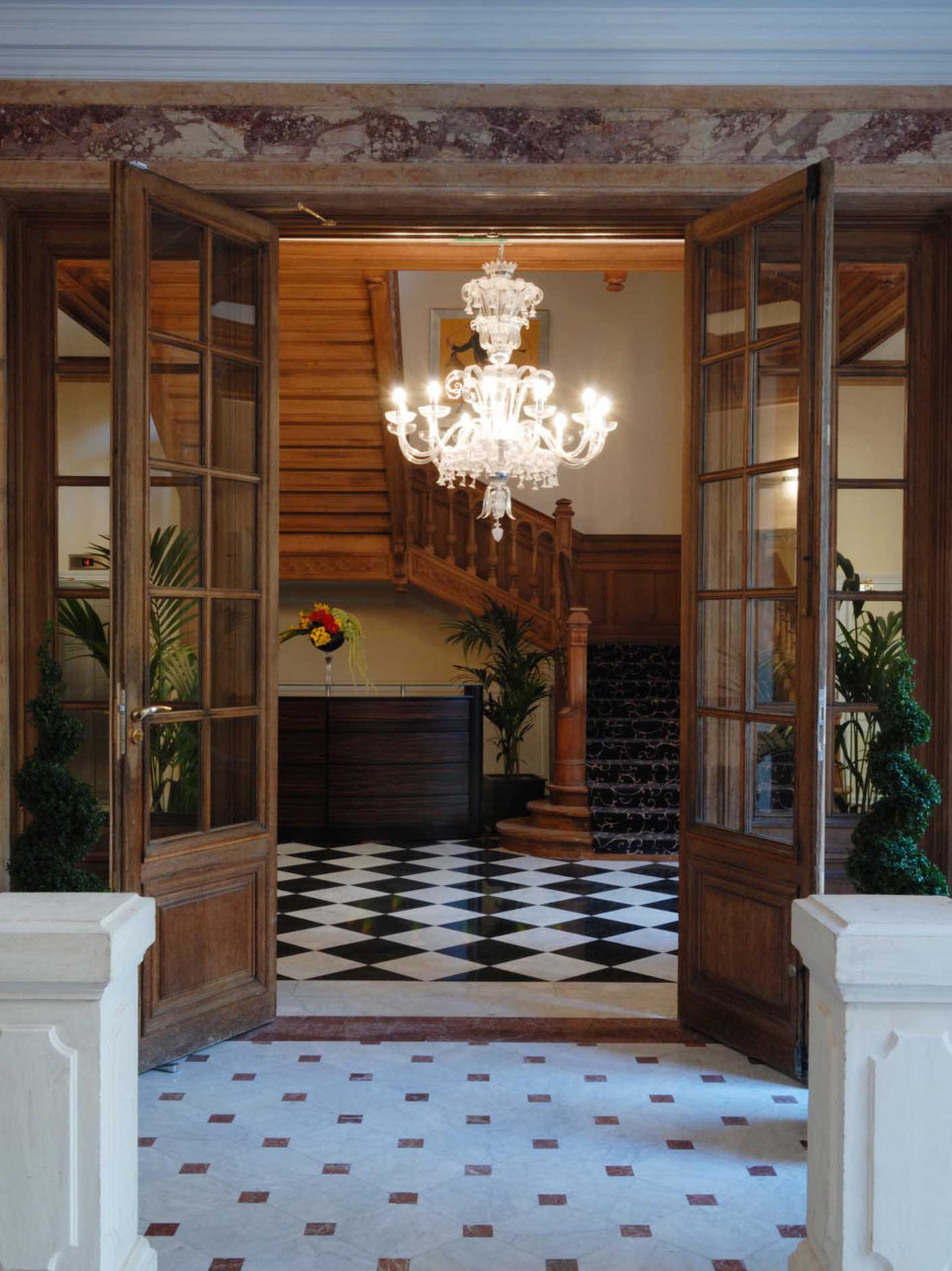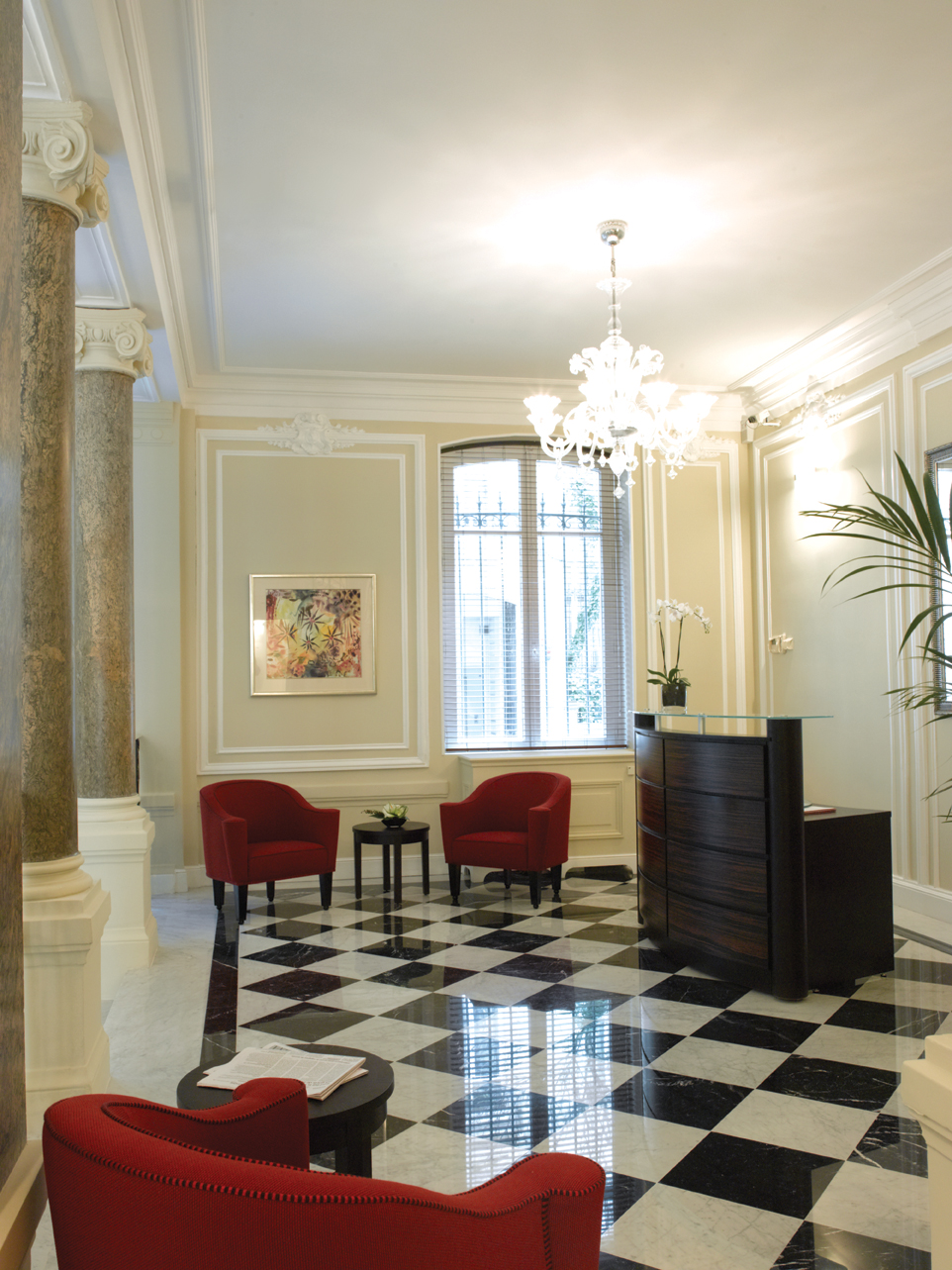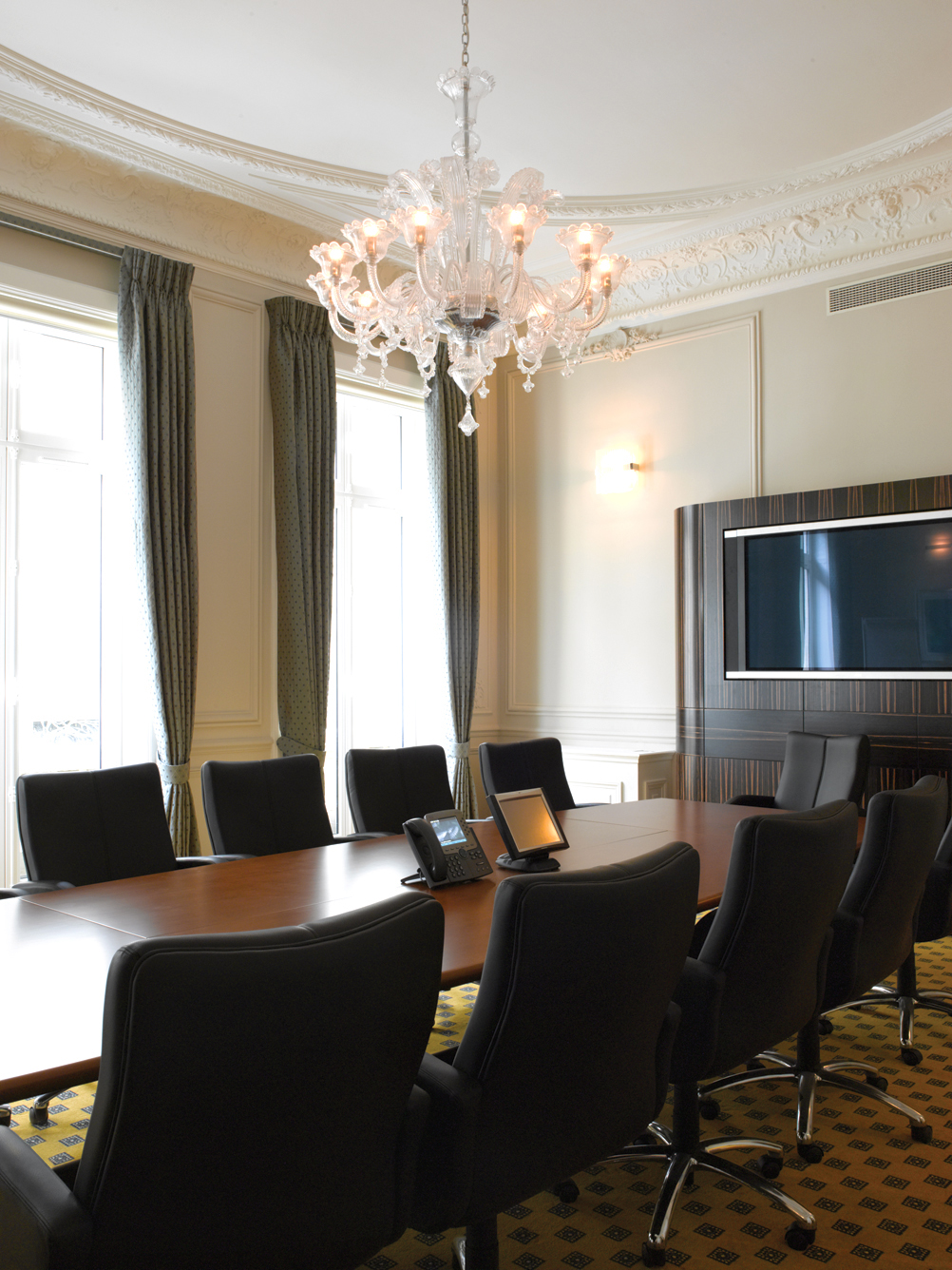 Boardrooms & Meeting Rooms
Every room was fully soundproofed to allow discretion at all times, and we furnished the meeting rooms with custom-made carpets and draperies, selected to provide an acoustical solution to the high ceilings and full-length windows.
The chandeliers were created in handmade Murano glass – a nod to the elegance of the rooms, and to provide beautiful, ambient lighting.
Luxury Offices
We designed the offices with high-end furniture, choosing to work with European partners, Wittmann, and The Bene Group, who were able to provide custom-made, inspiring furniture with luxurious finishes for the luxury look we wanted to achieve. 

We commissioned orginal artworks from a shortlist of leadng artists. With a diverse selection of both abstract and figurative pieces, including some sclupture to add a relaxed glamour to the space.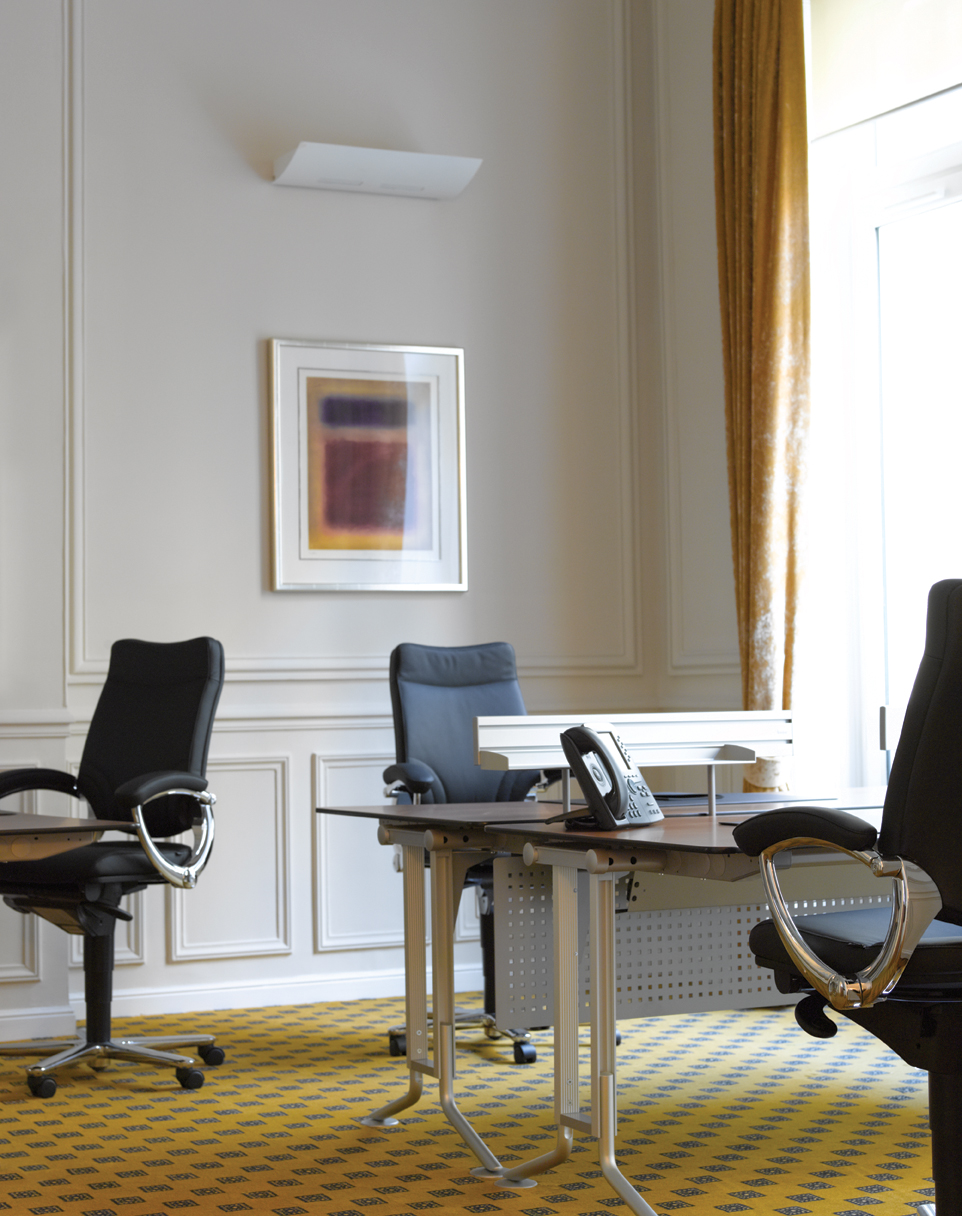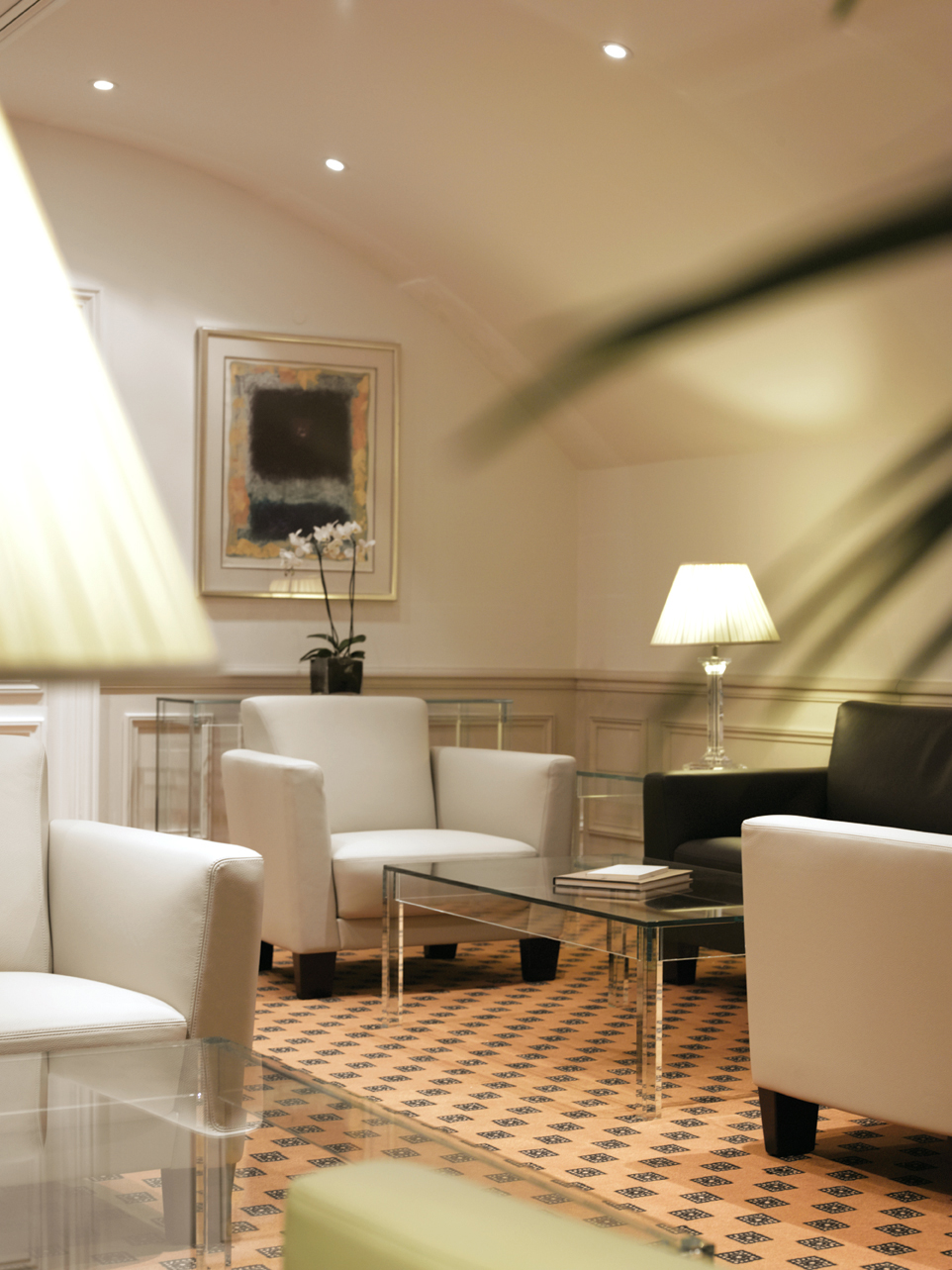 Club Lounges
Internal spaces were carefully planed to include two infromal club lounges to compliment the more formal meeting areas.
These spaces allow users of the building to select a meeting space to suit their mood and the tone of their meeting. 
Kind Words From Our Client
"Thank you for your team's dedication on our projects. I know you personally invested a lot of your own time to ensure that they were completed to the desired standards and the results clearly show. The finished buildings are a great interpretation of our brief, and the interiors are a pleasure to spend time in. It has been a delight working with you."
Morgan Stanley
Next Step
If you'd like to discuss your ideas for a project with Liza Evans Interiors, or have any questions, please contact us:
415.283.8373 or email: liza@lizaevans.com