Mind the Gap – Marry Workplace Design, Culture and Brand To Win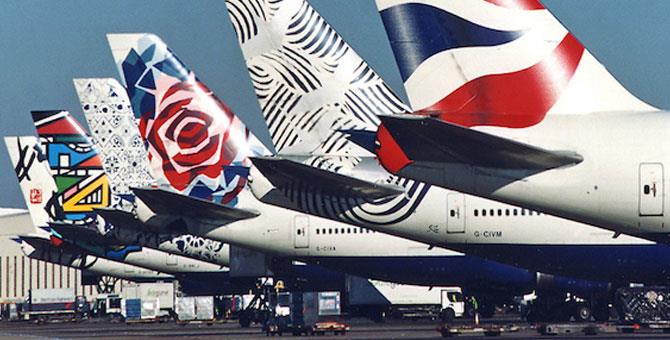 If you've ever travelled onLondon's underground system you may have heard that safety message to warn you about the gap between the train and the platform. If branding is just logos and adverts gaps will open up all over the place.
I talk a lot about the importance of interior design and brand synergy and it's for a reason. In the UK around the turn of the Millennium there were two notorious rebranding fiascos which remain imbedded in the collective consciousness – The Post Office to be renamed Consignia(cost £2million) and British Airways replacing the union jack from the tailfins of its entire fleet with culturally diverse art work (cost £60 million). Both were a disaster.
We now accept that brand and company culture are inextricably linked – i.e. you can't have one without the other. Question – does your company culture support your brand and vice versa?
But what is less recognised is that this relationship lives and breathes, and evolves in the workplace.
So here's the plug – investing in workplace interior design is a good investment because it supports the dynamic between culture and brand.
AND NEVER MORE SO THAN TODAY
Recent surveys of major global brands show a decline in brand loyalty and trust. Major scandals and bad publicity have played their part but more importantly global digital connectedness, especially social media, mean that the customer experience of the brand and word-of-mouth is incredibly influential.
The people who work for you from the CEO to the cleaners are the 'touch points' for customers and determine brand perception on an emotional level, and in the context of an overload of customer choices in the global marketplace, how customers experience your brand can be the differentiator.
The well-designed workspace will deliver everything your brand aspires to be.
Three things consider:
1. Brand logos and adverts, though important, need to be supported by the design of workspaces – energy flows, colour palettes, artwork, furnishings and type of materials used.
2. All areas in your building, not just public spaces need to reflect your values and play their part in influencing company culture.
3. Re-enforcing your desired culture and brand in workspaces by displaying acknowledged symbols and artifacts – e.g. art that compliments the story you want to tell.